Do Christmas Limo Light Tours in Our Luxurious Fleet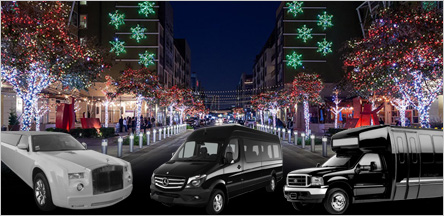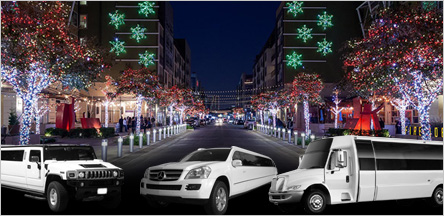 Christmas Light Tours in Limo San Francisco
We offer you the limo services to enjoy the dazzling lights of lit homes with our Christmas limo light tours in San Francisco and Bay Area. Christmas is the festival which is loved by all and celebrated by everyone. Our company deals with your every demand related to the transportation issues or travelling services in San Francisco and surrounding areas.
The latest addition to our services is known by Christmas light tours in San Francisco, which you get a chance to be with your loved ones at one of the many famous places in the city or town and celebrate.
The incredible features of our limos like Hummer, Escalade, Lincoln and Party Buses are:
Adjustable Leather Seats
Amazing Lighting system
Digital Surround Sound System
Automatic Transmission With touch Shift
Luxurious flooring and interiors
Increase Your Fun In The Charismas Evening
You can also decide the destination and other details of the trip but if you do not want to do so, we can even do that for you. Your vehicle will be shining with the lights of Christmas and it will be carrying you to the land of Santa in San Francisco. You may also get gifts if you get lucky.
Some of the famous Christmas celebration places are:-
Rock creek way:- It is also known as Christmas wonderland where the land is covered with snow, icy lights and many more effects which will make you feel good and you will start loving Christmas if you don't already.
Olive drive:- is another option where around 50,000 LEDs are used to create something creative which could attract people from every part of the county or country also and entertain you.
Another option is a New York drive in San Francisco where songs are broadcasted and enjoyed by all in limousines through the radio. Some other lovely spots to enjoy are flowerwood, candleberry Road etc. We understand the needs and requirements of the people who live here and of the tourists too. So, you won't be facing any problems with our service. You will be getting everything you need during the celebration and if something you think will not be present, you can let us know in advance and allow us to bring it to you.
Book us for all of your transportation needs