Do Clarksburg Wine Tours in Our Luxurious Fleet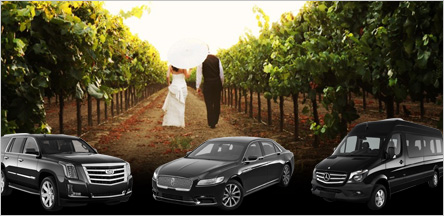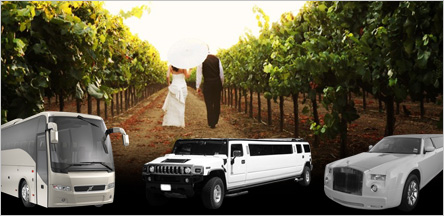 Clarksburg Wine Tours from San Francisco
Exotic Limousine gives limo and car services from San Francisco to enjoy the Attractive wineries around the Clarksburg region. Our company which is San Francisco's top transportation service provider company and travelling solution provider known as Exotic Limousine Inc. aims at providing our customers with an experience that they would never forget.
We are registered under the name of Exotic Limousine Inc. We can arrange trips to Clarksburg wineries from SF and Bay Area and that too without any problem in our Hummer, Escalade, Lincoln Limos and a variety of Party Buses to choose from. Area and the path to the Clarksburg region are very beautiful and people just love driving on the way to Clarksburg wineries. It connects the area with all the service providers as there is none in the path. The total land being utilized as wineries would constitute of around 10,000 acres of vineyards which are wanted by many tourists to visit every year. In our Limousines, you will enjoy the following features:
LED TVs, Amazing lighting systems inside, Dancing floors, Mini-Bars, Incredible Electronic Gadgets such as PlayStation, Plush Soft Leather seats
Use Our Limos To Visit Various Places in Clarksburg region Like Never Before
There are other great places to visit also like:-
The Great Island Mansion: – which can be used for wedding purposes and other parties and activities like them.
Restaurants: – There are nice restaurants with multiple cuisines and can be enjoyed by people during all day and night. The weather of the place is great, warm summer days and cool chilly nights allow many types of varieties to grow in the wineries. Around 25 varieties of them are already under the plantation. Some places which are must to visit before leaving the place are an old sugar mill, wine company, dancing coyote.
Old sugar mill: – is a very large place and perfect choice for those who want to throw a party of ball with a number of guests around 1000. It is a home for all the wine makers in the region.
The Clarksburg wine company: – is also an attractive place as it holds varieties of events in the area and the community. Dancing coyote is the family owned winery which is known for some varieties of products.
Book us for all of your transportation needs