Do El Dorado County Wine Tours in Our Luxurious Fleet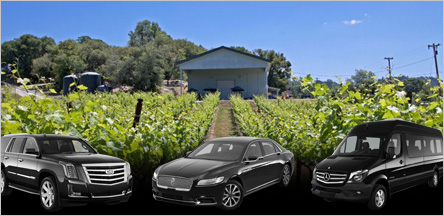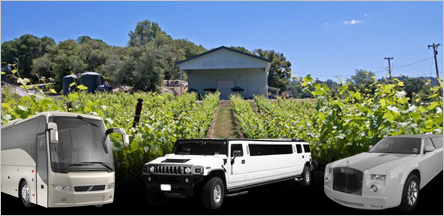 Clarksburg Wine Tours from San Francisco
San Francisco customers can visit to the El county wineries in our high quality limousines. The region is located in northern California and is surrounded by different types of wineries. It is a beautiful place for tourists all over the world that come to San Francisco and want to travel to remote of this hilly terrain.
And Exotic Limousine ensures that you must get to visit and see these places if you want to and we provide you with limo, shuttle and bus transportation facilities in El Dorado County which could enable you to do so from San Francisco. Our company offers a wide range of options from which you can select your drive. Some of the options include limos like Hummer, Escalade, Party Buses, Mercedes, Bentley, and Rolls Royce etc. The features which you will enjoy in these limos are:
CD/DVD players
Wet Bars
Leather Interiors
iPod- docking system
Champagne buckets
We can provide you the sedan cars, SUVs, limousines, and buses also. We will let you enjoy various award winning wines during the travel in your drive and if you want, the wines of the wineries you are about to visit also.
Some of the favorite places for wine makers in this region are: –
Busby Cellars: – Busby Cellars are famous for their handcrafted wines and you will get VIP treatment if you are a customer of our company.
Cantiga wine works: – They are known using traditional methods of wine making such as malolactic fermentation. They are famous for producing some of the best tasting wine in the area.
Cedarville vineyard and winery: – They are known to produce some of the best tasting wines at very affordable prices. They are well known for their Zinfandels.
Enjoy Scenic El Dorado Wineries In Our Incredible Limos
These places make perfect picnic places and a great place to visit with your loved ones to show them how much they mean to you. You will also get refreshments during your travel and all the facilities you want in your drive like disco lightning system, newspaper, drinks and some snacks etc. Some of the wines are even produced at 2500 feet elevation which makes them even more special and the place where they are being are produced will be visited by many. So, if you want to go through an experience which will be unforgettable, just give us a call.
Book us for all of your transportation needs